If you're here, you've understood the Apple Search Ads (ASA) potential, so let's get into it!
Quick look into the structure of ASA
For those already working with advertising platforms such as Google Ads or Facebook Ads, ASA will look pretty familiar and relatively easy to manage.
In terms of the platform structure, ASA features five layers:
We will dive into the campaign structure later, where I'll detail what has worked best for me so far.
Before diving into ASA platform
Identify your campaign purpose
When preparing your ASA campaign, like any advertising campaign, you need to figure out the purpose of your campaign.
Based on my research and my experience with ASA, I distinguish 4 primary campaign purposes :
Brand protection – With this campaign, you make sure that your brand is safe from attacks by other app publishers by bidding on your brand keyword.
You might say, "Hold on, I'm already showing on the #1 spot for my brand keyword organically; why would I buy the traffic I could get for free? Am I not going to be cannibalising organic traffic?".
Well, here is how I see it; according to Splitmetrics, 50% of search inquiries in the App Store happen to be for a particular app brand, so that competition can get rough. And, if you don't advertise on your name, someone else will.
Additionally, as I'll explain later, ASA tries to optimise the layout of your ad when showing on a keyword you would typically show for organically. So, the users will generally be more drawn to the organic result instead of the ad. And considering you pay for installs, you won't be wasting any money :).
Still not convinced? Put yourself into your prospects' shoes for a second.
They search for your brand, you might be showing on the #1 spot of the organic listing, but what the user will see is the ad of your competitor taking about 1/2 of their mobile phone screen. This is a massive opportunity for your competitor to steal your traffic.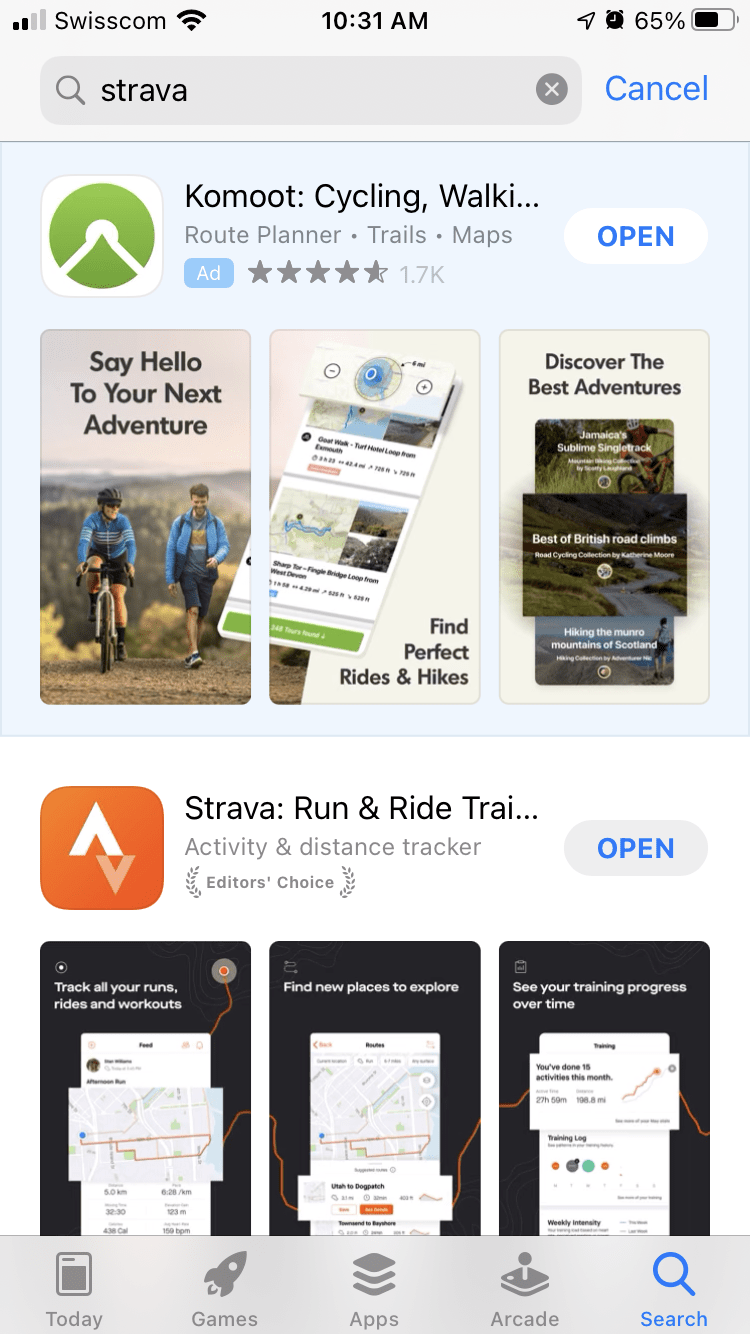 Marketers voice different opinions on this topic, but I personally advise establishing a brand defence strategy and bid on your brand name.
Competitive bidding – Here, you're looking at the opposite of a brand protection campaign. In this case, you will be bidding on your competitors' branded keywords. This is particularly useful if your own brand name isn't established yet or isn't the brand users typically think about for a specific service.
Prospecting – But let's not forget, not all users have a clear idea of the app they are looking for. That's where the Prospecting campaign comes into play.
You will be targeting new users for your app or game who did not yet choose a particular brand by using more generic keywords.
Discovery  – Hey.. are you still there? Did you know ASA can also support your ASO strategy? The Discovery campaign can become really handy to find best-performing keywords to bid on for your campaigns or include product page metadata for better organic performance. Learn more about improving your organic performance in the article Getting started with ASO. 
Note that this is where you will come to use the keywords' Broad and Search Match types.
Here's how you need to look at it:
Remember to add your pre-planned keywords list as negative keywords to this Discovery Campaign, or these keywords will end-up showing up for your ads and alter the purpose of this campaign – looking for new keywords.
ASA Campaign type: Basic or Advanced?
ASA offers you two platforms to set your campaign: Apple Search Ads Basic and Apple Search Ads Advanced.
As you can expect, ASA Basic is the most accessible platform to get started with and start running campaigns quickly. However, ASA Basic gives you minimal insights into the campaigns' performances and the keywords performances.
If you're willing to give yourself a little more time to learn about the advanced platform and its more detailed metrics, I recommend using ASA Advanced. It will provide you with better insights into your keywords performances and more transparency on where your money is spent.
Based on experiments and discussions with Apple Accounts Managers, I have found the following ad account structure to work best:
Example for an app like Strava in the Swiss storefront
You may ask: Why not targeting only your core audience?
Targeting your core audience is key to good campaign management. But when targeting only a specific audience, Apple will prevent your ad from showing to users who have enabled the option of "Limit Ad Tracking". So it is good to have another set of ads running (maybe with a lower budget and bids) for all ages and genders.
While the 'Strava_Discovery_CH_SearchMatch' ad is the easiest to get up and running, it shouldn't be the only ad you run. This ad needs to be monitored very closely as you never really know what keywords your brand will end up showing for, and you could be eating up your budget on irrelevant keywords. However, with good management, this ad is perfect for refining your keyword list.
Alright, it's time to create your campaign
Create your ad account, connect a payment method and go ahead and create your first campaign group.
From there, you'll be able to create a campaign.
The following steps are pretty straight forward especially if you have carefully planned out your campaign beforehand.
If it's your first campaign, it's usually recommended to only enter the CPT (cost per tap) bid and leave the CPA (cost per action) goal empty. But if you've already run campaigns and have an idea of a feasible and optimal CPA, you can go ahead and enter this as well.
Select devices,
Select customer types,
Select the demographics
Select the location(s)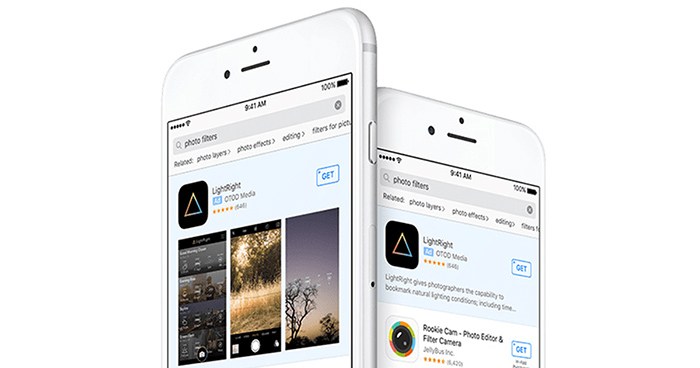 When I am writing this post, you cannot choose the type of banner yourself, but they are specific trends.
If your app has the #1 place in organic search results for a specific keyword and you decide to also run ASA for it, your ad will probably take the form of a text banner above the organic search result.
SearchAds HQ shared in their ASA online course, users are 4 to 5 times more likely to click on the organic result because it has an image. This is how ASA protects your campaigns using keywords related to your brand, for example, from cannibalisation.
You'll see that you can add the keywords manually, but I personally prefer using their bulk upload keywords tool for a long keyword list.
To access this feature, you'll have to enter at least 1 keyword manually on the campaign creation tab as ASA won't let you publish and save your campaign without any keywords entered (unless this has changed…).
Once published, you can choose Upload Keywords from the Actions menu. You will be able to download CSV files templates in which you will fill in your keywords before uploading them to the platform. You can also find these templates on the Apple Search Ads help centre. This also will ease your campaigns management later down the line.
I won't get into details about choosing your keywords and setting the match types in this article. If this is something you would like to read about, you can submit a request below, and I'll be happy to share my experience and learning on these topics.
Now, all you got to do is: Start Running your campaign!
My additional tips on ASA
I found ASA the most accessible platform to control costs on when it comes to driving installs efficiently for an app on the Apple App Store.
Ultimately ASA allows you to reach a highly motivated audience. For example, a user in the App Store and, for example, searching for "cycling app" is already ready to install one. In sum, you are reaching the users at an already advanced stage of the purchasing pipeline.
Usually, an Apple Account Manager will get in touch to help better optimise your campaigns; take advantage of this. They have a better overview of your campaigns performances on their side of the platform, especially when it comes to your keywords bids and performances. So don't hesitate to set a regular meeting to discuss your campaign's health. 😊