Décideurs du Sport by Patrick Bayeux
I worked with Mr. Patrick Bayeux to help him create an informational portal for sports decision-makers in France. This website aims to help its visitors to easily follow the latest news related to sport governance, sport policies and sport facilities. 
Patrick is a sports policy consultant and a sports law and management lecturer. With 30 years of experience, he is a pivotal figure in the development of public sports policies in France.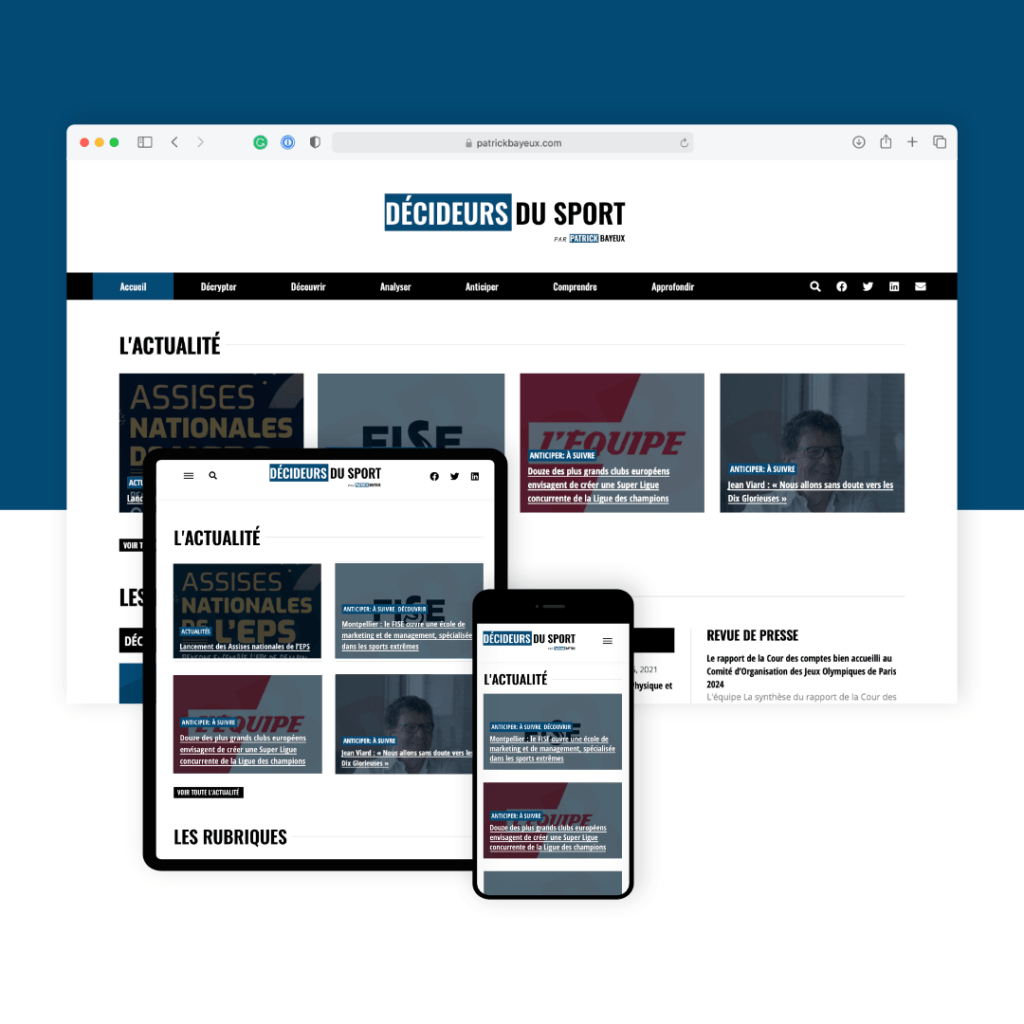 Hompage 
The homepage presents the latest published content – all 6 topics included. The aim is to give a quick overview of the latest news and to give the user the opportunity to read more about the sections they are interested in.
Topics 
Three templates for the topics page are available:
The first layout gives an overview of the latest articles by category.
The second layout, for topics containing only one category, offers an additional service to the user from the right column: advanced research (text search, category search and tag search)
The third layout implements a short description of the topic.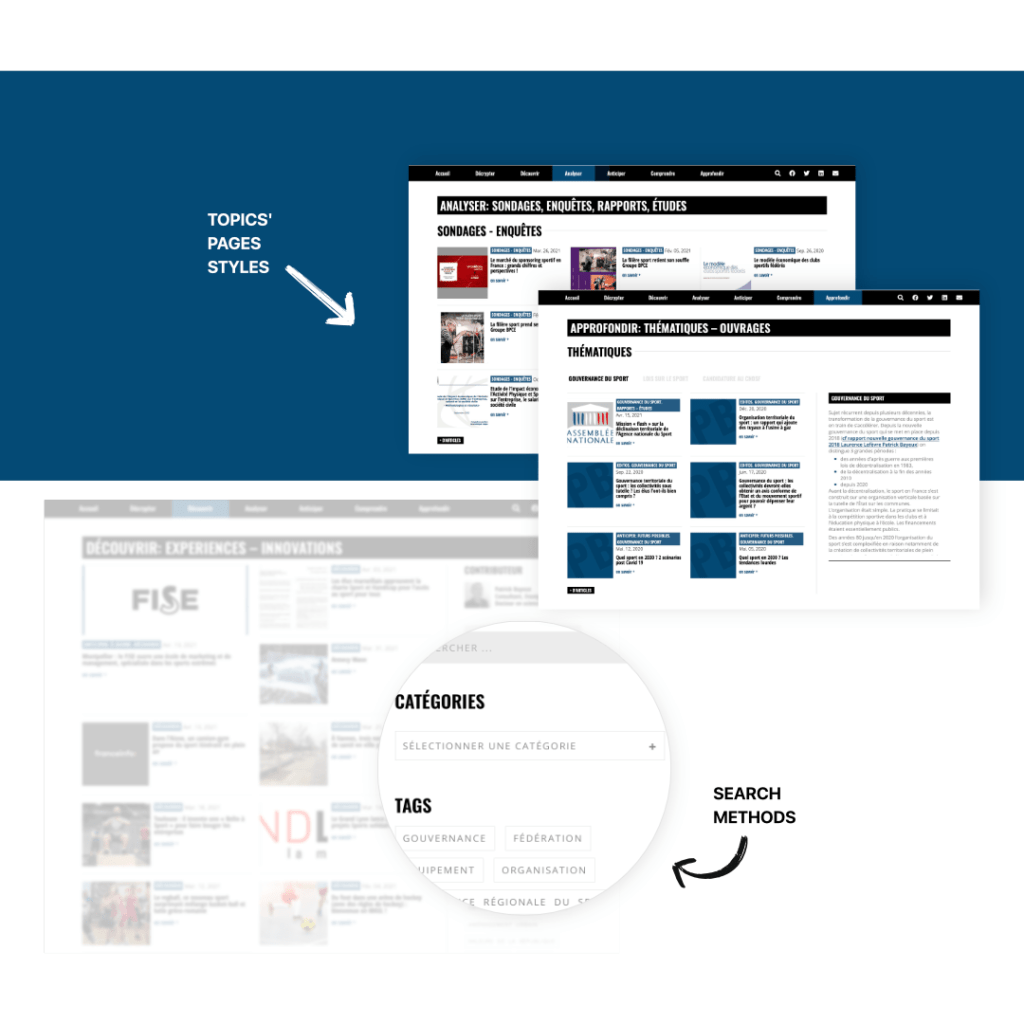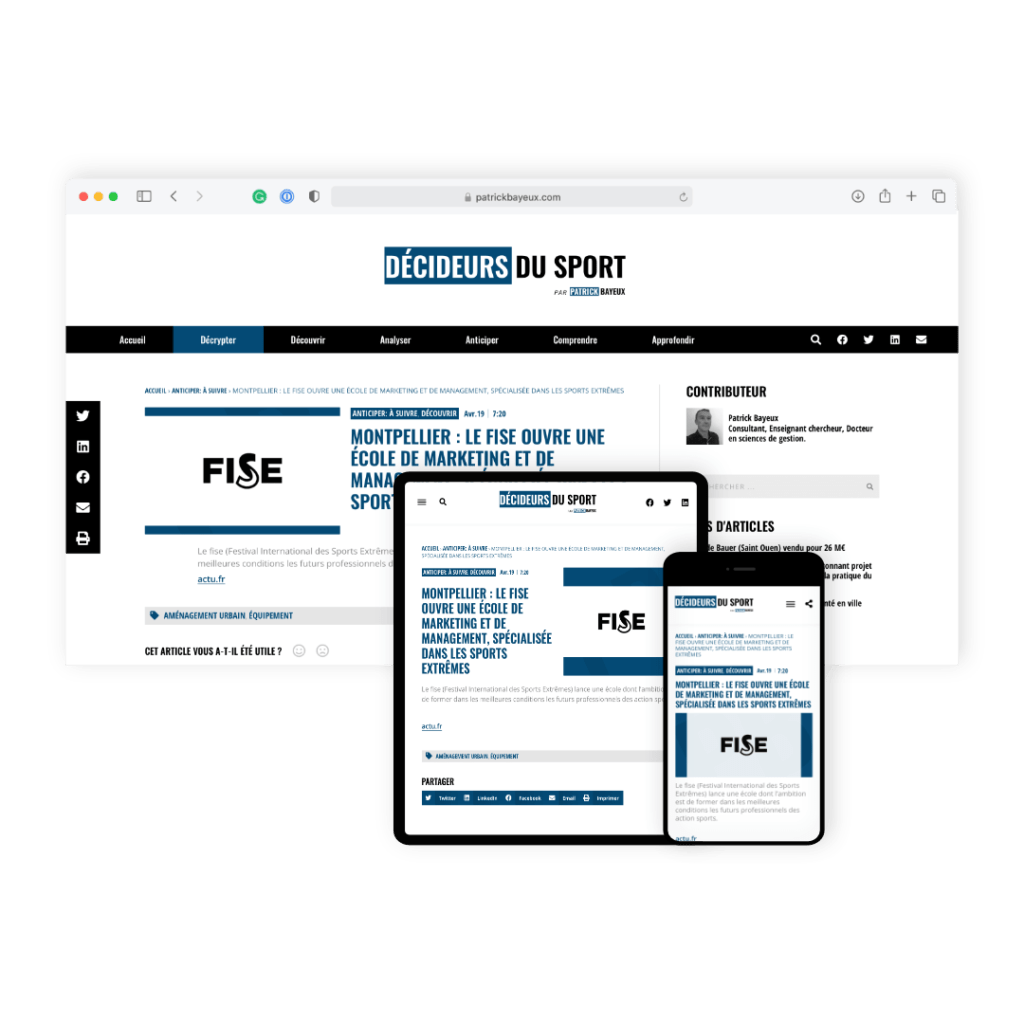 Posts
The post template is designed to be easily readable and sharable from any devices. The reader will also be able to discover similar articles as well as the latest published articles.
Satisfaction survey
Readers are invited to share their opinions on the content presented. The goal is to enable continuous improvement of the content delivered.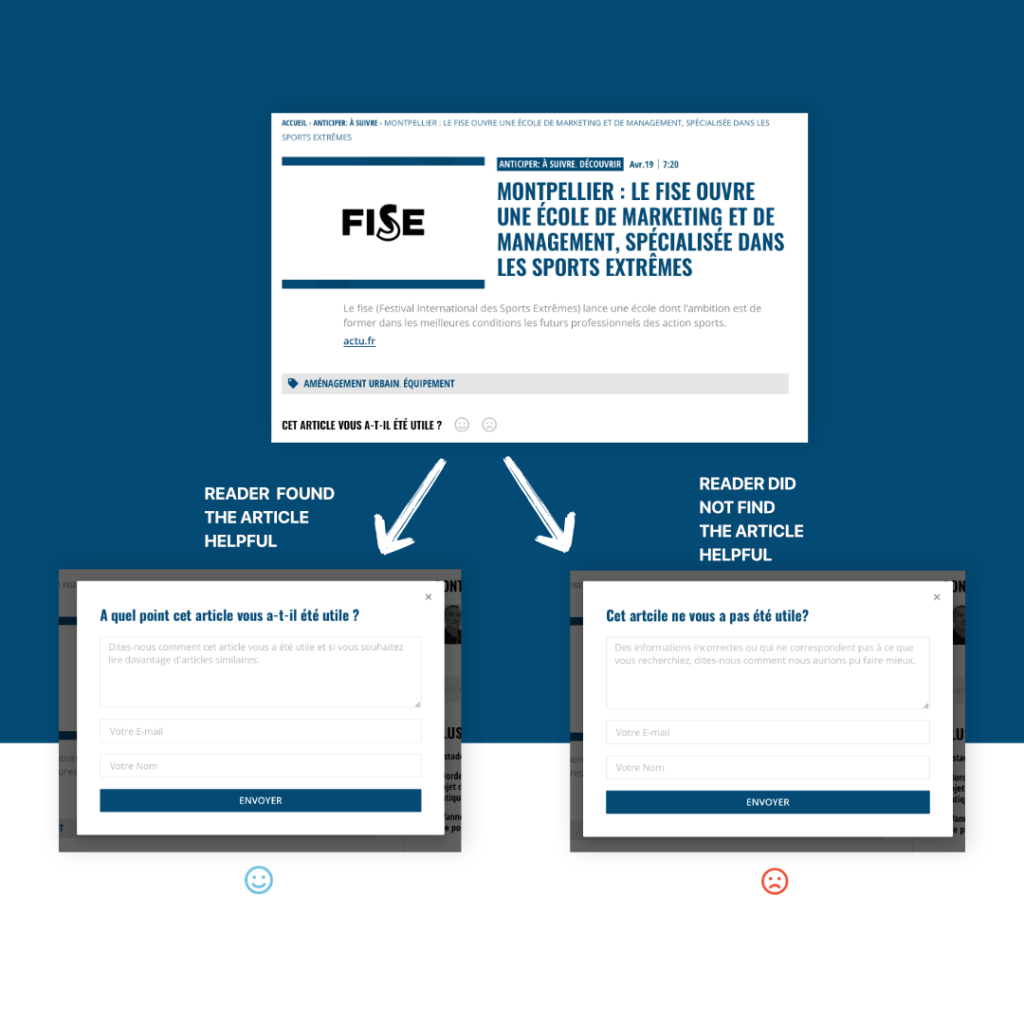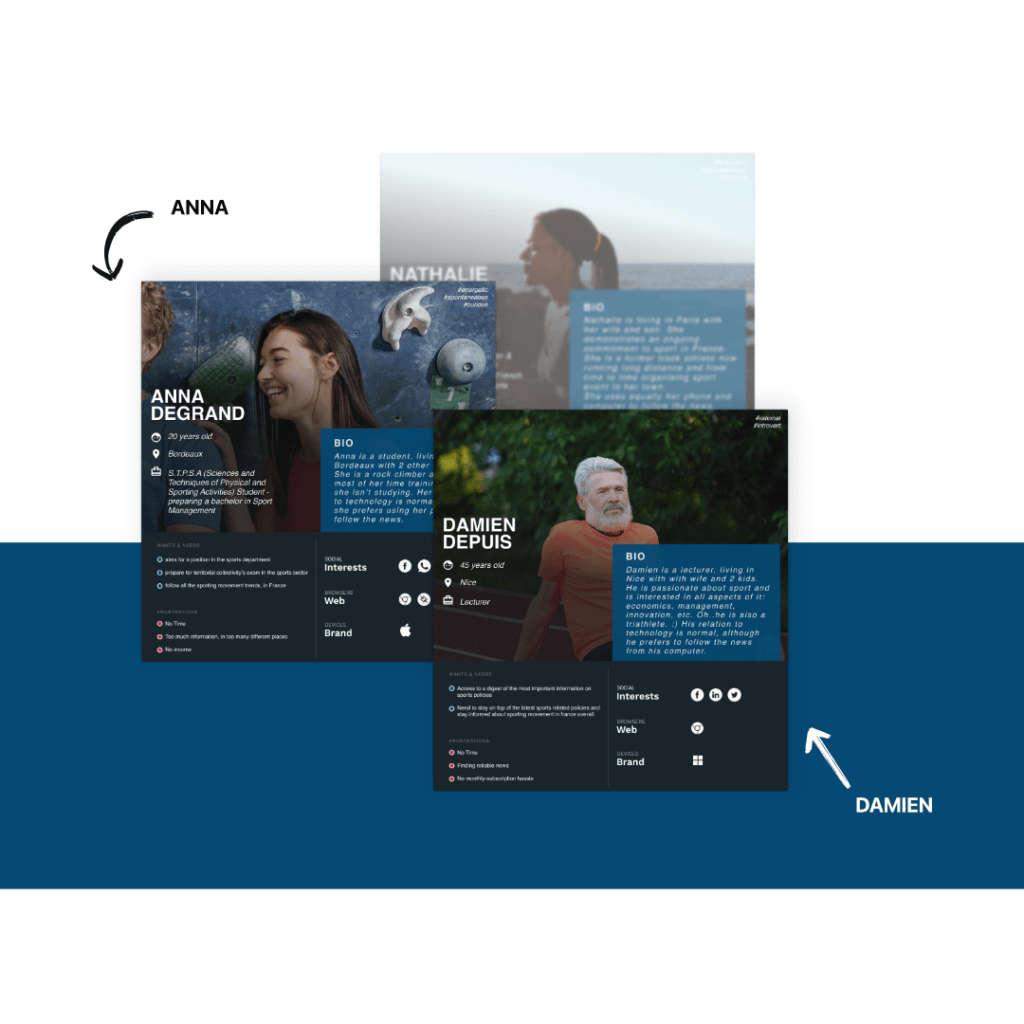 Personas
Reflection on personas to identify readers' expectations. This reflection is useful to get into the skin of the user and thus helps in the implementation of features, the creation of the UI, the optimization for the different browsers, etc.
Newsletter
Through enriched content and engagement we seek to transform sports decision-makers into leads. These leads will then be targeted by automated weekly campaign to help them keep track of the content posted.